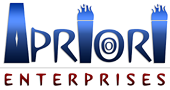 Software Solutions &
Application Development
Apriori Enterprises produces niche PC software, custom WordPress themes, and small business and personal websites. It is the brain-child of experienced software engineer, Joshua Humphries.
Much of the software was created to solve problems in specialty, niche domains - like home brewing and digital music composition. Most of the services in website creation were done for personal interests or for friends.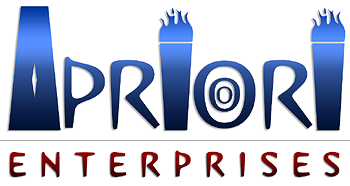 Please click the links to further investigate the products that have been built by Apriori Enterprises and the website services they have provided.
All of our applications can be downloaded for free from the Products page. All are written to run on Windows. Some can be run using DOS or Windows emulation on other operating systems (but getting them to work that way would be up to you).
Once upon a time, our services were available for hire (and we've built at least three websites for other business that aren't even listed on the Services page because they have since been replaced). Alas, this operation is now mostly in the past. Parenthood and escalating responsibilities with a day job have removed most of the spare time that once was spent here.
If you are one of the handful of people using our software and would like questions answered, you can send us an e-mail: apriori@bluegosling.com.